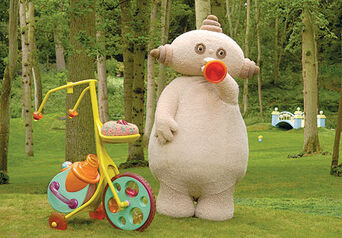 Makka Pakka is a guy who lives in a cave with his Og Pog. His Og Pog has his trumpet, sponge and soap, and his Uff-Uff.
Playing with his friends
Stones
Living in his cave
Washing faces
Dislikes
Edit
His stone pile getting messed up.
When he loses his path.
When there's no faces to wash.
QuotesEdit
Edit
"Mikka Makka Moo"
"Pip Pip Onk Onk"
"Hum Dum"